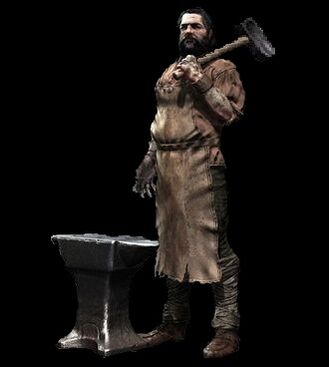 "It has been some time since I have met such courageous warriors as yourselves."
Patrick is found being held prisoner by Amnizu. After he is rescued he travels to the forge nearby and will work as a blacksmith. Patrick will not demand souls as payment other than those needed to perform the task. Without an ember he is able to reinforce weapons and armour up to +1, but cannot upgrade other relics.
Ad blocker interference detected!
Wikia is a free-to-use site that makes money from advertising. We have a modified experience for viewers using ad blockers

Wikia is not accessible if you've made further modifications. Remove the custom ad blocker rule(s) and the page will load as expected.